Last weekend I was one of the participants at Anthony Glavin's workshop on the short story. Anthony is very well-known in the area of short story so I was eager to hear what he had to say. He kept us extremely busy throughout the day, writing, writing and writing.
The workshop was full, 13 participants! But, there was plenty of time for discussion and critique from Anthony despite this.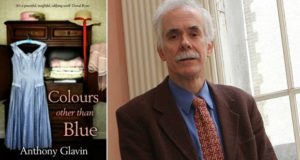 Thanks to Anthony Glavin and the Penfest organisers in the Carlow Library, Fiona and John for another successful Penfest!