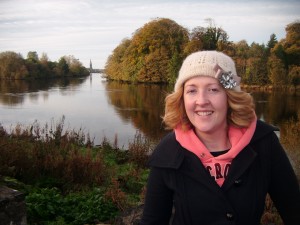 Rozz Lewis is a primary school teacher who also facilitates professional development courses for teachers in English, Technology, Professional Practices and Social, Personal and Health Education.
She has written articles for the Irish Times, Sunday Times, INTouch magazine, writing.ie and co-edits and writes for anseo.net, an educational opinion piece and review blog.
She has authored several primary school textbooks and these have been published by Folens Publishing Company and are being used in all good primary school classrooms.
She is Item Writer for the Educational Research Centre, writing the upcoming standardised reading tests for primary school in 2019.
Publications and competitions
Her story Pokey-out wire was published in the Winter 2017-2018 edition of the Stinging Fly literary magazine. This was a special edition on the themes of housing and homelessness. A copy of the magazine can be purchased here.
Her story Bog was published in Crannog Literary Magazine 44, Spring 2017.
Her story "Pokey Out Wire" was highly commended for the Over the Edge New Writer of the Year Award 2016.
Her story "Hear the dogs barking" was published in the Galway Review magazine, July 2016. It can be read here.
Her story "In the event of a sudden loss of cabin pressure" is being used in a short unit on Irish literature for a Grade 10 class at St. Margaret's Episcopal School in Southern California.
Her short story "Getting out into the night" was published in Spontaneity Magazine Issue 7, 2015. It can be found here.
Her short story "The Statues of Saint Jude and Buddha" was published in Boyne Berries Issue 17, Spring 2015.
Her story "Tricks" was published in Issue Two:Box of Tricks in the Silver Apples Magazine, 2014. It can be purchased here.
Two of short stories "That's not what good girls do" and "Stupid Cow" were published in the "Swift-Irish themed issue" of Literary Orphans Magazine, 2014. They can be read here.
Her story "Hot Class" was broadcast on 'The Way It Is' show, KCLR FM's new news/current affairs and features programme on Wednesday, May 21st 2014.
She was shortlisted for the Radio RTE One "New Planet Cabaret" creative program and was longlisted for the Fish Publishing Flash Fiction Prize 2013 and the Penguin Ireland/RTE Guide short story competition 2013.
Her story "In the event of sudden loss of cabin pressure" was published in the Wordleg's Post-Celtic Tiger special issue of their magazine in July 2013 and read as part of the 10 Days in Dublin Festival. her story in that publication can be read at this location- posttigerstories.
Two of her short stories were published in the group anthology, What Champagne Was Like, which was launched by Jamie O' Connell in May 2013.
Projects
The Summer Writing Institute for Teachers of Writing:University of Maynooth:July 2015
Rozz was accepted onto a week-long pedagogical program for teachers who teach writing. The National University of Ireland, Maynooth, in consultation with a range of teaching and learning networks, including Maynooth University Early Childhood, the Further Education Support Service, the Reading Association of Ireland and the IrishNetwork for the Enhancement of Writing, hosted this institute. It drew from the US National Writing Project model and is designed to provide an opportunity for dedicated teachers, from all education levels, to meet, share good practice, and learn more about writing and supporting the development of writing and writers.
The Mc Henry County College June 2015-Deighton Hall-Carlow Arts Festival 2015
The U.S based McHenry County College National Champion Literature and Performance Group come together with the Carlow Writers' Co-Operative for a series of dynamic reading of poetry, drama, and story. The award-winning Illinois-based group — Lauryn Lugo, Chris Cox, Branden Dunlap and Bonnie Gabel — are renowned for their innovative performance style. They joined Carlow Writers Co-op, who worked with Gerry Morgan to develop a series of bespoke performances
A Taste of Visual March 2015
Rozz read her short story "Can't rewind" as part of the Carlow Writers' Co-operative in Visual, Carlow. It featured wine and cheese (and other delectables), as well as Marton Sipos on piano with a wonderful series of self composed improvisations accompanying a series of readings by members of the Co-Operative. The audio recording can be heard here. https://goo.gl/XaYO1a
The Write Show-June 2014-Carlow Arts Festival
As a member of the Carlow Writers Co-operative, she worked with one of Ireland leading radio writer-producers-storyteller-poet, John McKenna (whose credits while at RTE include numerous contributions to Sunday Miscellany and his award-winning documentary series on Leonard Cohen). This programme of material was performed in front of a live audience during Carlow Arts Festival 2014 for broadcast by KCLR a few days later.
Writer in Residence-Carlow Youth Services-2014
She was Writer In Residence and Creative Writing Teacher with Carlow Youth Services where she worked with a group of young people in writing workshops. The youth group read their work at a Spoken Word evening for Carlow Arts Festival 2014.
She was part of the review panel for the Under 30 writing project in conjunction with Stephen Doherty.
If you want to send her review copies of your work, give her plenty time to read and give an honest, positive and encouraging opinion. Read some of her posts to ensure the books will fit her reader profile.
Follow her on twitter @rozzlewis @carlowwriters and rozzlewis on facebook.