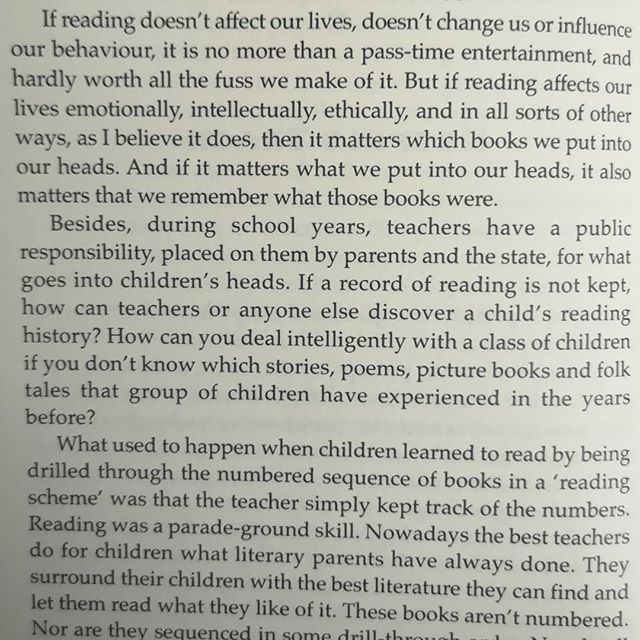 If reading doesn't affect our lives, doesn't change us or influence our behaviour, it is no more than a pass-time entertainment… Aidan Chambers.
What do you think of this statement?
Is it slightly poncy or elitist?
Is it true?
Does not every type and genre of book change you in some way?
Is being merely entertaining enough, do we always need an emotional, intellectual, ethical effect after reading?
A book(even if read for a entertaining or pleasure seeking hobby) should cause us to think, all about who we are, where we came from and what we want to be?
#aidanChambers #readingEnvironment
#reading #teachreading #readingDiary #rozzie #edchatie