Heading to one of the best cities in Ireland on Friday-Galway, of course. This Friday is Culture Night all over Ireland and Galway are celebrating it with one event-The Over the Edge open mic for fiction and poetry readings in Kenny's Bookshop from 4 p.m.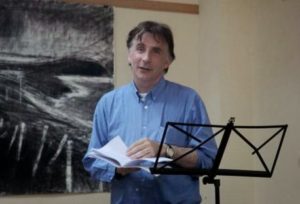 Simon is reading from his poetry collection there as well as Karl Parkinson and Elizabeth Reapy so it should be a great evening.
I have had a story long-listed and will be reading some of it too at the fiction open mic so it is all fun and games if you want to hear me read.
See you there, maybe.