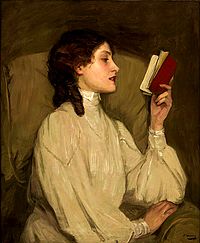 I felt under pressure to write my favourite reads of 2012. The thing is that this article should have been published in 2013, surely? But, in the last few days I have read loads of "Best of 2012" articles so I thought I had better get to work!
This article is very easy to write as 2012 has been packed full with brilliant, brilliant short stories. But, it was really, really hard to choose only ten but I tried! It's all down to personal taste.
The short form is everywhere. Personally, 2012 has been the year that I have been reintroduced to this form. If you read my blog, you will know how much I rate Kevin Barry. I am convinced that I would not have delved further into the short story form without his brilliant work. I also think out of all the short stories I have read this year, his work stands way out. But, I've spoiled it slightly for you so read on!
10-Fish anthology 2012
God, I hate that term-emerging writers but I am not so foolish to think all writers are the same. In Fish we get some great short stories in the form of unpublished and not famous authors from all over the world. This anthology also includes a section on memoirs, poetry and flash fiction. I think this anthology sends a calling to all "aspiring" writers. If you want to write but haven't quite then read these stories. Some of them are good, some are great and some are way above anything you might write! But, good writing should push you on and inspire you. This is why Fish is great.
10-European Fiction 2012
My husband bought me this when he went to the Dalkey Book Festival…without me. I became very sick and had to take to the bed. I was gutted but he came back with a lovely book! This book is made up of fiction from all over Europe and is compiled into themes of love, hate, lust, etc. I read a lot of Irish fiction so each story gave me a new experience. Very accessible and very quirky.
9-William Trevor Selected stories
Of course, Trevor is the master of the genre. His Selected stories collection is a massive volume so I downloaded it to my kindle. He writes easily and brilliantly on Irish and English life and characters. Stories that will cry and think. He gets the short story like no other. He the man.
8-The beautiful indifference by Sarah Hall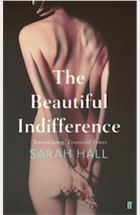 I really enjoyed these stories, all very much different characters and settings but with a full-on theme of landscape, animals and humans, we are left trying to breath for air. Something I will read again.
7-Mother America by Nuala Ni Chonchuir
The great thing about this book is that you can pick it up, read one story and think about it for a few days before you delve into another. Or you can read it all in one go!
All of the stories are delightful and capture that important moment of life that a good short story should and then rising to a satisfying conclusion. The stories never get too long or tedious. some are only of a few pages, which is great to see flash fiction taking its rightful place in the short story collection.
6-Some kind of beauty by Jamie O' Connell
The cover grabbed me first then the author's photo made me read on. Okay, Jamie O Connell is an attractive and wonderfully polite young man but he also writes well. I liked his stories because of the different world they threw me into. Jamie has a great knack for writing in varying voices from gay to child like to very female. A great debut. I want more!
5-The China Factory by Mary Costello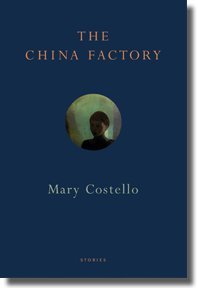 This is Mary Costello's first short story collection and I am jealous. Her stories are honest and raw, touching on the pain of the human condition. A beautiful book with a cover that I loved! If you have to get one new Irish short story writer this year, get this. The Stinging Fly offer a package in which you can but this book and a subscription to their stinging fly magazine. Bonus!
4-Homesick by Roshi Fernando
I came across Roshi Fernando by accident and thankfully so! I heard her read at the Cork short story festival in September. Some other author didn't show up. I don't even remember who that was meant to be now! Roshi's Homesick is a series of short stories that flick between different protagonists and times in their lives, beginning with a New Years Eve party and ending with a funeral. Incredibly heart warming, sad and makes the theme of the foreigner in a strange country become incredibly meaningful. It read like a short story anthology or a novel. Loved. Loved. Loved.
3-The shelter of neighbours by Eilis Ni Dhuibhne
Eilis Ni Dhuibhne is the one really. This collection merges Irish myths and modern like extremely well. She doesn't go over board with this as this type of myth-o-mixing can grate on me. Some of her stories share characters and places, giving a wonderful sense of the community to the whole affair. I think that short story collections that merge shared characters and locations are going to be more prominent in 2013.
2-Granta book of Irish short stories edited by Anne Enright
I really, really like anthologies. Anne Enright edited this and that's the reason I think it works so well. The flow of the stories are effortless. I remember attempting to write up a Top ten of my favourite stories in this collection. It began to turn into a top forty or something so I gave up. If you want to read perfect short stories, any of these in here will do! (Kevin Barry also has one in here too. Just saying.)
1-Dark lies the island and There are little islands by Kevin Barry
I'll be honest; I read both of Kevin's short story anthologies and his novel, City of Bohane in one go! I was booked into see him read at Bantry and arranged to have a mini interview with him so I had to know my stuff! Kevin gets Ireland. He gets Irish weather. His writing is overly dramatic and silly but I bet you won't find one writer that comes near to what he does. He has reinvigorated the form. Put him on the Leaving Cert and watch the interest in English class grow. If you get a chance to hear him read, I promise you he will entertain you! It's not hard to predict that he will expand into film very quickly but don't get too big, Mr Barry! And don't forget that you do short stories really, really well!