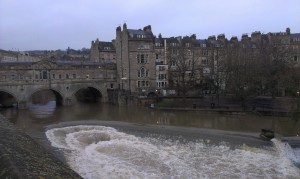 As my Christmas present from Simon this year, I received a trip to the city of Bath!
The location was a surprise but I had hinted vaguely at the notion of going on the car ferry, driving to a country house hotel outside of some pretty city in England so was delighted with it!
We stayed for three nights in the very lovely Homewood Park Hotel, just 6 KM outside of Bath and in the deepest, darkest countryside of Bath. The hotel was delicious, small with a fab spa, restaurant and great big fire to have hot chocolate in front of!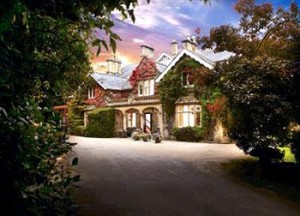 The hotel
We spent our days sauntering around the city and took a trip out to Stonehenge. It was a let down and it sounds silly but it really is a load of rocks standing up in a field while millions of people walk around it taking snaps. Like us. I think they are building a centre there next year, which is really needed as we just rocked up, stuck on some incredibly boring audios and got out quickly.
However, the Roman Baths in Bath are a different thing. We loved them. They have managed to do a brilliant job of preserving as much as they could of the baths and a Bill Bryson audio commentary really helped us alongside the visual screens around the site. We spent over an hour here and could have spent more.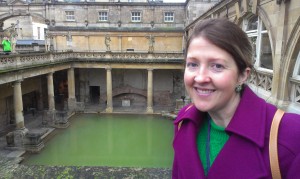 Bath is full of lovely and quirky shops, lots of alleyways dying to be investigated. They have three main bookshops-WH Smith, Waterstone and their own independent Mr. B's Emporium of Reading Delights. The staff in here were excellent and the guy shared his love of short stories with me. We spoke about how Ireland are really whipping bottom in the area of short stories. He gave me a new short story writer to look at, Pietro Grossi. I bought Fists, a book made up of 3 novella type short stories. Will be reviewing this soon. I also bought Write, a reference book packed full of insights into how and why authors write. Short and snappy. Liked and read it in one helping!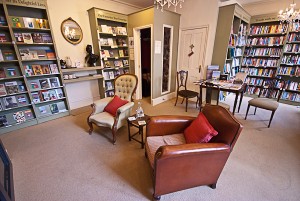 We took a visit to the Jane Austen Centre. Jane Austen set two of her six published novels, Northanger Abbey and Persuasion, in Bath and made the city her home from 1801 to 1806. So, the people of Bath rightly love her. They also love Mr. Darcy aka Colin Firth a lot as well. The shop there is made up of Jane Austen quotes, books and anything you can think of with Mr. Darcy on the front! I picked up a ravishing bookmark of Mr. Darcy.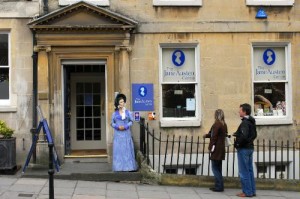 Even though we only stayed for three nights, I got loads done. I read lots and wrote a bit too! A lovely Christmas present and would highly recommend Bath as a literary destination!