The Boarding House, a short story by Oona Frawley-Dubliners 100
There is a lot to like in this story but the one thing I don't like( and it is a personal thing) is the use of the first-person "Oirish Mammy" voice that many authors use to sounds humorous or ironic or some other reason!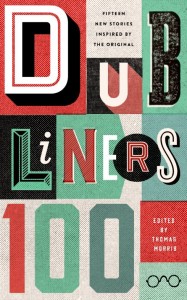 This story is narrated in three voices, which helps dilute that "Oirish" voice somewhat. We have the Mammy, the daughter and the son-in-law. The husband and wife live with the Mammy after the bust of the Irish economy. The husband, in his section, explains the reasons behind his addiction. The wife, in her section, tries to see why her husband is doing what he is doing and the Mammy's section comes across somewhat not fresh. It is only in the last few pages, where the daughter narrates her sadness, upon stroking her very pregnant belly, that we hear the Mammy's voice in a fresh way. Through muffled voices downstairs as she tries to speak to her son-in-law and save their marriage.
I was really moved by this story, a clever variation again on the Boarding House theme but more emotive and stirring. Oona sees more in human nature than Joyce does and shows her characters more empathy and understanding. I really liked it. Just lose the Mrs Doyle voice and nobody gets hurt!
Another of my favourites.
The Boarding House by Oona Frawley is published in Dubliners 100, Tramp Press.