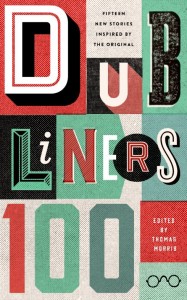 This short story, The Sister, was written in response to Joyce's short story of the same name. It is written by Patrick Mc Cabe in his unique and sometimes meandering writing style. I do find his stories somewhat difficult to get into as they flit from one character/event to the next with no easy lead in. Was this a risk to open this collection with?
At first, I found it impossible to see a connection with the original story but by the end, it is clear where Mc Cabe was aiming for. One of the major themes of Joyce's The Sisters story is that of the family or the homestead. Mc Cabe's story shows a family in the middle of a conflict, their chimney has gone on fire! It shows the aggression between father and mother with the child, the narrator of the story, in the middle of it. He too is in paralysis. In Mc Cabe's story, the young boy is numbed by his parents arguing in front of everyone and he goes off into a dream sequence. By the end of the sequence, the young boy is "returned to himself..untilted…ossified."
As in Joyce's story, there is a huge emphasis on death and Mc Cabe spends time detailing what would happen to the body if it were to be choked by the smoke and fire. The character has a Joyce-like epiphany where he realises the truth about his family. It takes a fire or a death to do this.
Though, at first I could not see the link as I read on and digested the ending of Mc Cabe's story, I think that he wrote a very clever and subtle take of Joyce's The Sisters. One that will provoke thought and debate.
Next story is An Encounter.
Dubliners 100 is published by Tramp Press and contains 15 reworkings of James Joyce's Dubliners.