I had to chuckle when I was reading an excerpt from an Eimear McBride interview. She was speaking about her new novel, the Lesser Bohemians and how she dealt with writing sex scenes.
"Writing about sex is very difficult,"  says the prize-winning author. "I did not set out to write lots of sex scenes – they kept recurring and I realised they were intrinsic to the story of the relationship.
"And yet, I wanted it to be the opposite of pornography – even literary sex can be pornography. In this novel, it was the characters' way to speak to each other about what they could not verbalise."
I was left wondering about what "literary sex" was, how it might differ from non-literary sex and lastly, why anyone might go about writing about this particular type of sex. Any thoughts?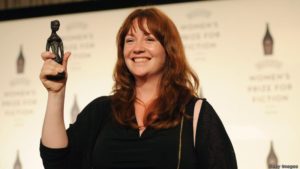 Would the characters in the novel who were having literary sex have to be extremely literary? What about if one character was from a crime novel and happened to be attracted to a literary character?
Maybe, the setting has to be literary? Satin sheets or is that very porno?
I am full of questions and strange images. Literary sex is the new black, Or something.
#literarySex
(http://www.rte.ie/entertainment/2016/0828/812454-eimear-mcbride-returns-with-the-lesser-bohemians/)
The Lesser Bohemians is published by Faber & Faber.