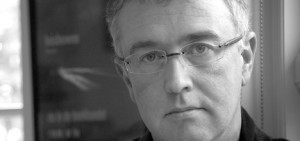 My friend told me that Joseph O' Connor, author of new short story collection, Where have you been?, was on the Late Late looking slightly older or greyer than he should be!
I had a read a very good review of his new short story collection so I thought I would check out this interview. I am not overly keen on Ryan Tubridy so I watched Morning AM on TV3. In this video clip, Joseph talks about his love for short stories, music and life. He tells us about his new short stories and how they reflect a modern Ireland. Some of the stories are set in Celtic Tiger times and some in the recession. I am dying to read it more than ever now!
Where have you been has been added to my ever expanding reading list, which I will get to. I am nearly finished William Trevor's Cheating at Canasta but then onto 3 other new collections! Joseph makes some interesting observations about why the Irish are just amazing story-tellers. He puts it own to the Irish and their love of the gossip/story in the pub or coffee shop. I think he is right.
I also disagree with my friend critique of him, Joseph looks really well and pretty funky! He doesn't looked wrecked or old? Or maybe, I see things through a short story lens!