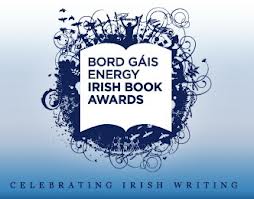 The Irish Book Awards are being hosted this year in the R.D.S with a Gala Dinner award ceremony on 22nd November. They will also be screened on RTE.
The most exciting thing about this is that there are many excellent short story anthologies nominated to win this year. The Eason novel of the year contains 3 out of 6 short story collections. One of them is Kevin Barry! Can he possibly win an more awards? Oh, I think so.
Vote, Kevin! I'd also like to force/encourage you to vote for Mary Costello "The China Factory" for best newcomer and Tana French in two other categories. But,  whether you vote or not, you really have to read some of the books on these lists.
The Irish just know how to write!