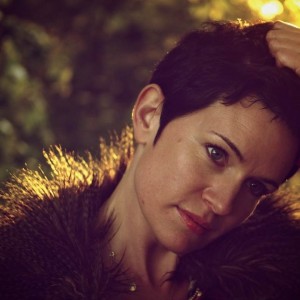 Evie by Sarah Hall was number three in the six short stories shortlisted for the EFG Sunday Times Short Story prize 2013.
I've read and loved The beautiful indifference, Sarah Hall's first set of short stories, released last year but I was aware that she could be heavy going and ultra female themed. So, when I started Evie after finishing the brilliant short story The Gun, I braced myself.
Not to worry, the first few pages were easy and smooth, a woman decides she is going to start eating chocolate and lots of it. Her husband gets worried. Then, she drunkenly tries it on with his best friend. Hmmm, easy going this is not. The next morning, she is parading about in her silky dressing gown, showing her lady lumps off and using the f word when she wants to speak about making love.
Her husband gets worried but not too worried, after all his wife is a changed woman and he is a changed man and they have great fun fifty shades style for a while. The ending is an ending that I predicted. Though, it does make the reader feel bad about asusming something they shouldn't have. There you go, I've revealed a lot. I am sorry, I take it all back. Evie is a strangely comforting nad easy to read short story written tenderly as always by the lovely Sarah Hall.
The dig by Cynan Jones
After all of that making out and feelings, we get The Dig, a story about a teenage boy who goes on a dig with his father and his gypsy friend.
The dig of the title refers to the digging out of a badger and the killing of a badger.
You will be brought into this world very quickly, I felt itchy having read it as I believed it and believed the characters and hated them. I feel I've seen variants of this story, Meles Vulgaris  by Patrick Boyle springs too mind although that story is told with love and affection for the badger. Something that I liked.
This story is a cruel story about what humans can do to animals and indeed each other. The teenage boy goes on a physical and mental journey towards the climatic murder scene of the badger. We hope he will shy away from it all, we hope he will have a realisation about his father and what he does for fun. The boy has a realisation indeed but it, too, is a cruel one.  He is the same as the other adults in the story and shame for him. He is keen to be a big man in front of his Dad but ultimately, there is no hero in this tale. The badger is a passive animal that puts up with the violence of his life, the puppy too is yearning for the boy's love and the boy wants his Dad or men to accept him. Powerful.
Cynn Jones writes with a poetic harshness and maybe, it's my own personal preference but I won't be able to sleep now, the world is so cruel.
I bet this will win. Have the feeling! It has the landscape, coming of age, subtle underlying themes and metaphors and a non judgmental view of the gypsy character. This has a very British feel.
My last post will look at the final two stories shortlisted in the awards, Call it the bug because I have no title to think of a better title and The beholderB