A poem for Evelyn?
There is, perhaps, an inevitability about defaulting to the familiar. I look at the list of 10 and instantly, certain poems leap out off the page like fish desperate for some flip tail glory. I see Mahon first, and my gut wrenches as his plea echoes in the deepest chambers of my soul "Save us, save us" they seem to say, "let the God not abandon us who have come so far in darkness and in pain". Here is a poem that entirely reworked my sense of past and present; that reaffirmed my passion for history, that reawakened my sixteen year old self, who believed that identifying the roots of Hitler's anti-antisemitism was a worthy course of study, for after all, as the clichés tell us, we must understand the past or we are destined to repeat its mistakes and how sad that the past has now become the province of a "light meter and relaxed itinerary" instead of a frightening vista screaming at us 'never again'. Yet, "even now there are places where a thought might grow". The time to despair is not yet nigh.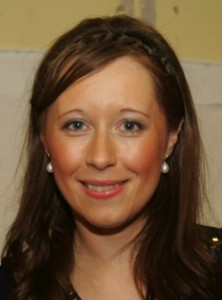 My eye line shifts and Yeats swims into my consciousness. How many times did he save me the agony of trying to explain the essence of paradox with his "terrible beauty is born"? I think of his poem and am immediately greeted by the haunting stone in the midst of all that cannot simply proceed while the present is so imperfect, so flawed. And yet life goes on, in "the rider, the birds that range, from cloud to tumbling cloud". And suddenly the spectre of pointless sacrifice rears its head, for "England may keep faith for all that is said and done" and my heart aches for their sacrifice, for "what if excess of love bewildered them till they died?".
It seems I am rooted in the past, rooted in what might have been, and yet, my emotional connection to "A Christmas Childhood" is less intense. I connect to "the winking glitter of a frosty dawn" having witnessed it first hand this Christmas in my Mayo county home, but give me any day the epic tragedy of The Great Hunger, of "the man who made a field his bride" left with "three legs hanging between wide-apart legs". A more difficult poem, for sure, but a more worthy one, without question. My reaction, similarly, to the Heaney offering on the list, is one of dismissal. Yes, When All the Others were Away at Mass, he was never closer his whole life to the woman who gave him life, but there is no wisdom in this poem that I could not have reached myself, alone in my thoughts. Any number of Heaney masterpieces are more worthy, not least The Republic of Conscience. Now there is a poem that calls upon us to be greater than that which we already are. Give me a call to action over nostalgia any day.
So is there some light of imagination in these wet clods, or why do we stand here shivering? I find myself reaching for the less familiar. I love Boland. The Famine Road speaks to me in the aching pain of infertility I have endured, so I reach for her now to see if she can speak of similar pain in other circumstance, and yes, I see an epic simplicity in her evocation of "what there is between a man and woman, and in which darkness it can best be proved". But, like Heaney above, while the echo of the familiar gives rise to a certain connection, I am not challenged enough. This, to my mind, is what poetry is for. Else, give me song lyrics and I will be sated.
And so perhaps Louis MacNeice gets my third vote, after Mahon and Yeats, as he holds my mind with Dublin's seedy elegance as the "sun comes up in the morning like barley sugar on the water"? Or Seán O'Ríordáin as he seduces me with his entreaty to "cleanse your mind and cleanse your tongue which got tied up in a syntax at odds with your intellect". The plot thickens, the choice becomes an impossible one as I am caught between the devil and the deep blue sea, drowning in the beauty of poetry I wish I could have composed myself.
No, it would seem a woman has won my heart. Ailbhe Ní Ghearbhuigh's "neon lights light up the foreign corners of my heart" and I am hers, even in translation.
Durcan, Meehan, I apologise.
This then is my list.
A Disused Shed in Co. Wexford by Derek Mahon
Easter 1916 by WB Yeats and
Filleadh ar an gCathair by Ailbhe Ní Ghearbhuigh
Evelyn O' Connor is a post-primary English teacher who is also passionate about technology in education. She runs her own, highly popular and successful blog called leavingcertenglish.com which is a resource for all Leaving Certificate English students.
She is currently working for the JCT (Junior Cycle for Teachers) as an English advisor.