A Mother, a short story by Elske Rahill, Dubliners 100
Dubliners 100 was an ambitious project. There was always going to be comparisons in style and theme but the more I read, I think the secret to the success of Dubliners 100 is in how well the writer shows us a social commentary of Dublin as it is now.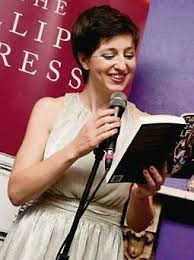 This is what A mother aims to do. A story of a mother who is quite the middle class and conservative woman. She marries an accountant but would have preferred a solicitor. They obviously don't love each other yet have children who they send to a Colaiste, where the best Leaving Cert results. Similar to Joyce's version yet brought brilliantly up to date. We get honest insight into how the education system works in Ireland today. A very truthful look at why parents really send their children to certain schools. It mentions Educate Together and Gaelscoileanna and I think it really hits on the debate of where we send children to be educated. Interesting.
The mother in this story is on the parents' association of her child's school, something that probably didn't exist in Joyce's Dublin.
The story spirals slightly out of control, ending in a bizarre party where mothers can relive their wedding day. I don't think it works though I get what the author was trying to do. It has a compares cleverly with the scene at the concert hall in Joyce's story.
This story succeeds as it has completely caught on one of the "elephants in the room" in terms of social class, education and parenting in Ireland today. Joyce would have been confused and definitely have laughed at these people.
A Mother is available in Dubliners 100 by Tramp Press.