I have had so much fun reading the original Dubliners alongside the new Dubliners 100 from Tramp Press. It has been great to revisit the masterpiece that is Joyce and also to be introduced to some new stories for the new re-imagined Dubliners 100.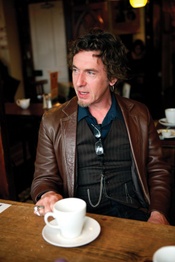 The Dead by Peter Murphy was a story that made me feel anxious before I had even read it but there was no need. Though, it is not entirely shaped by the original, the ending cleverly mimics the original in a bold way. This story is set in a post apocalyptic future and is told in a quirky, first person narrative which works really well. The final few paragraphs, though impossible to better Joyce, are apt. Apt for the end of this story and apt for the end of the collection.
Dubliners 100 is well, well, well worth a read and i would recommend reading the stories side by side as I did. I don't usually get the time to re-read loved short stories so this was a great opportunity for me. Dubliners 100 is totally and utterly different to the original, in style, theme and setting, at times but it will hold its place in terms of what Ireland is and what it is becoming. Joyce would have enjoyed it.
Dubliners 100 is published by Tramp Press and edited by Thomas Morris.