It is that time of year again-the judging process has begun for the Blog Awards Ireland! I love this event, it is always fun and glam and rozz.ie has been nominated again!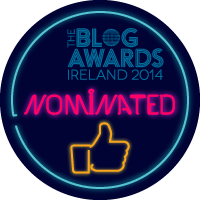 Whatever happens, I hope to there all glammed up 80 style as that is the theme. Never a big fan of 80s fashion but sure, we will give it a go! Nuala Ni Chonchuir and her blog Women Rule Writer alongside The Bohemyth magazine are both in the running so fingers crossed at least one lit blog gets through to the next round!
You can buy early bird tickets for €30 and after a certain date, they will cost you €50 so get in!
Happy voting and happy judging!