Review:Young Skins by Colin Barrett published by The Stinging Fly
I got terribly excited when I received a package the other day. I just knew it was my copy of Young Skins by Colin Barrett and I just knew I would have to wait a while before I could read one of the stories. I had to have my dinner first. Sorry, food will out over short stories. Just about.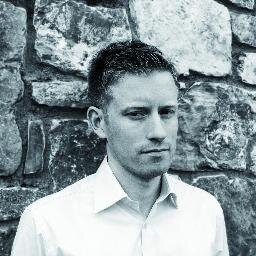 I had already read two of Colin's short stories in the Stinging Fly magazine and in Town and Country edited by Kevin Barry and have found myself cursing Young Barrett for his words, stories and general brilliance. He is also a Mayo man so I am made up!
Young Skins is a collection of 7 wonderful short stories set somewhere in the "Whest". You may have read The Clancy Kid, his most well known which I reviewed a while back. Young Skins opens with this story and I read it again for the third time, wanting to get a feel for the collection.

You may be aware that I am a huge fan of Kevin Barry and have said before that Colin's writing sometimes shows a Barry-esque feel. After finishing this collection, I think that Colin writes about much of the same subject matter of Barry but Colin's writing has a more hyped up sexual and contained anger in it that Barry's more linguistically playful characters and themes have. They are entirely different beasts.
Colin Barrett's writing always surprises me. I have met him a couple of occasions and one would find it hard to pin these stories to the freshly-washed and groomed Colin! What is going on his mind?
The men in his stories are sexually charged,wanting sex or violence to give them a lift. Whereas, Barry's characters are a tamer kind, more polite and not really "getting it" kind of men.
Young Skins is very male and the men are pissed off.  With everyone and everything. They have been accustomed to a certain ease but a life in a Post-Boom Ireland has left the young men with a gone-off sense of spoiltness that is true and well-observed here.
I read a story every few days, letting each one sink in. Indeed, they are worth further reads but that's only after I finish the ever-replenishing mound of reading on my window ledge.
The Clancy Kid is the sort of story that could be sentimental in the wrong hands but not here. I loved the gentle loss shown in this story. The two strong men in thos story are tied together and both are really grieving.
Bait is the next story up. The title is most excellent when the story is completed. This story made me laugh and cringe at the Mayo men's fascination and social madness that is "Playing Pool" Warning: do not let strange girls from the West into your car. Anytime. They like to play with glass bottles. A scary story which is up for the Bord Gais Best Short Story Award though it is an excellent story, it wouldn't be my favourite in the collection.
My favourite is the one that every reviewer seems to also love. It's Calm with Horses one. Almost not a short story with over 70 pages of greatness. It opens with an almost sexual assault and revenge of sorts is promised. This story, as did some of the others, had a real "Love/Hate" feel to it. The main characters, Arm and Dymphna(brilliantly chosen names) in the story have little to lose and little morals about the right things. Art has a son with autism, this is where see some elements of caring on his behalf but the child is not enough to change him. Colin deals with this subject brilliantly, I worked with children with severe autism for years and Colin either has direct experience or he has carried out immense research. Either way, he portrays this well. Children with autism have difficulties with empathy and can find it hard to establish relationships. Like the characters in this story, there is no human connection or caring about death and pain.
I was sickened when I finished Young Skins. My only complaint is that it was too short. More, please. So, it will come as no surprise that I completely endorse this collection and will force as many of my friends to purchase this.
I am sure there are many people predicting great things for Colin, like Kevin Barry, I am joining this campaign and think he will be heading into the area of screenwriting and film. Love/Hate may hire him or maybe, he will be moving onto the novel next. He gets Ireland in a fresh, fresh way.
You can purchase Young Skins by Colin Barrett at www.stingingfly.org here  and you really should.

It rocks.