Review:Unravelling Oliver by Liz Nugent
This book seems to be everywhere, it really has caught the imagination!
The story opens up with the main character and one of the narrators,Oliver Ryan telling us how he has just knocked his wife to the floor and she is most probably dead. It obviously makes you read on…
Oliver is a successful author and he seems to have the perfect life. You will hate him immediately and never warm to him. The author, Liz Nugent crafts a tale that takes us back to the birth or the beginning of Oliver. She uses a multi-narrator device including Oliver, his wife and various friends they have met along the way until now. At the end of each chapter, we get a link that takes us into the next and they all add up to the ending which may come as a surprise to some but didn't to me as there are subtle clues along the way for the careful!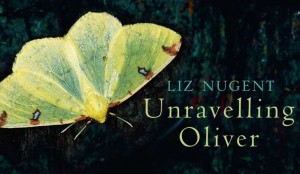 I did read this book rather quickly. It was easy to read and Liz writes very well and never goes overboard with unnecessary descriptions of setting or people. She has created some interesting characters though I found that the voices of some of the characters blended into each other at times. Some of the less interesting characters will probably be forgotten about. This did not stop me enjoying the book or wanting to get to the end. Unravelling Oliver is a book destined and possible created for the big screen in mind. The author's background in theatre and TV lend itself well to these strengths.  It is a strong psychological thriller that attempts to justify or explain an evil man and the effect of his background and upbringing on that very evilness.
Thanks to Alison Davies at Atlantic Books for sending me a review copy of this. It can be purchased in many, many good bookshops in Ireland or directly at Atlantic Books.