There will be a poetry workshop with Phillip Terry in the Irish Centre for Poetry Studies, Mater Dei Institute (DCU)  at 6 p.m on Tuesday 1st March  2016.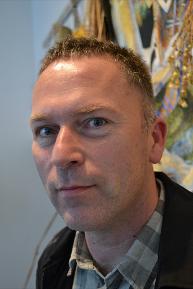 Philip Terry was born in Belfast, and is currently Director of Creative Writing at the University of Essex.  He is the author of the lipogrammatic novel The Book of Bachelors, and the poetry collections Oulipoems, Oulipoems 2, and Shakespeare's Sonnets.  His translations include a version of Dante's Inferno relocated to present-day Essex, and Raymond Queneau's last published book of poetry, Elementary Morality.
Philip Terry's tapestry was shortlisted in 2013 for the Goldsmiths Prize. 
It is a free workshop so if you are about the area, contact Michael Hinds at michael.hinds@dcu.ie.
Oh, to live nearer the capital!