Poem for Ireland – my top 3 – Simon Lewis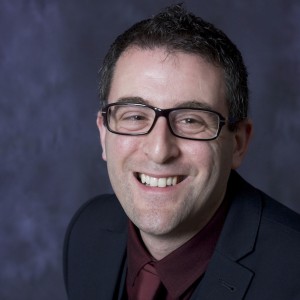 Of the ten poems in the shortlist, I'm not sure if I'm heading into Rick O'Shea territory by admitting I had only read 6 out of the 10 of them before. I think I get away with this as most of these 6 were not on the Leaving Cert syllabus. Also, I can't think of any reason why I would have chosen to read the two poems in the Irish language so I'm giving myself a pat on the back before I even get down to business. (As an aside, I have to begrudgingly admit, I liked Ailbhe Ní Ghearbhuaigh's poem.)
It was quite difficult to choose my top 3 poems from the list as some of them are so good in different ways. I loved the clever rhyming in Louis MacNeice's Dublin, and I found myself a bit emotional reading Séamus Heaney's When all the others were away at Mass. To make my task easier, I don't like Paul Durcan's poem at all. Eavan Boland's poem isn't my scene either. The other Irish poem, well, it was a bit too Irish.
This wouldn't be a blog post without giving out that my favourite poem wasn't in it. In fact, every Facebook status about this list seems to question the exclusion of certain poets or poems. Patrick's Kavanagh's A Christmas Childhood is in the shortlist. I was surprised it wasn'tStony Grey Soil, Inniskeen Road: July Evening or In Memory of my Mother. My favourite one of his is Epic. In any case, the chosen poem on the shortlist fell outside my top 3 so I'm sure Patrick Kavanagh is very disappointed and rolling in said grey soil.
From the shortlist, it was hard not to choose Disused Shed in Co. Wexford. There's very few poems that are able to capture everything and Derek Mahon does it so well. The first line:
Even now there are places where a thought might grow —
sets us up from tiny insignificance to the seemingly equally insignificant shed in Wexford and then it just goes nuts and takes off! Somehow, Mahon manages to take in everything in the poem and, I guess, it was always going to be number one.
My second favourite poem from the list was Heaney's. I have no idea why I didn't want to like this poem so much – maybe I was subconsciously trying not to pick him – but, as I said above, it made me quite emotional. Very little makes me like this, especially poetry, but I found myself in his world and connecting my own experience of losing my mother. Heaney and I couldn't come from two more different Irish cultures but for this poem, we shared a feeling.
The third poem in my top three was Easter 1916 by Yeats. I don't know why but I just like it a lot. I'm currently editing an online magazine called Sixteen, which explores themes from the 1916 Rising and this poem was the stimulus for its second issue so maybe that's one of the reasons why. I'm not at all nationalist in my own outlook in life and there's little of the poem that I relate to on a personal level. I do however love the clever rhyming scheme throughout. I like the form and the repetition of A terrible beauty is born. It's a great poem and I wouldn't be surprised to see it competing with Mahon's poem in the national vote.
I was thinking that if the poets remained the same but a different poem was chosen for each of them, what would my top three have been? I think Paula's Meehan's Death of a Field would have easily made it. As I said Kavanagh's Epic would have got the top spot. I'd probably still have Derek Mahon in there and it probably would be the same poem or maybe Antarctica.
It's great to see that poetry is getting an airing on the national airwaves and hopefully it will continue and give some of our newer poets the space to showcase a more modern Ireland.
Simon Lewis is a primary school principal in Carlow Educate Together. He is has been listed for the Hennessey Prize for Emerging Poetry 2014 and is awaiting the results at the end of February. He has also been listed for the Listowel Poetry Prize, Dromineer Literary Prize and a special commendation in the Patrick Kavanagh Poetry Awards 2014. He has also been published in many literary journals and magazines to name a few- Boyne Berries, the Blue Max Review, Irish Literary Review Silver Apples, Black Water and RTE's Arena New Planet Cabaret book.