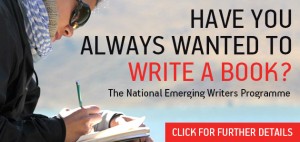 I have been reading about this everywhere. A great idea and it seems all free!! At writing.ie they have launched The National Emerging Writer Programme. This will include advice from experienced authors to help to develop writing.
You can watch the videos online or borrow the full DVD from your local library – later this week it will be available on Amazon to purchase for anyone who wants to watch it again. 
The Na

tional Emerging Writer Programme
c

onsis

ts

 of three 40 minute videos featuring Carlo Gebler, Sinead Moriarty and Declan Hughes, three of Ireland's best known writers,The National Emerging Writer Programme is aimed at new and experienced writers to help cultivate and develop new writing talent.
Revising, Rewriting and Overcoming Obstacles
This article was adapted from an article on writing.ie