I was in Sligo Town last week and had a little browse in the two bookshops I could find there-Liber and Easons. Liber was very cute with a big emphasis on cookbooks, healthy eating and children's books too as well as a section on poetry and literary titles. Easons, which was next door, was basically a magazine, gift and stationary shop. I am not lying! There were a few random books as in the Top ten type. Mostly cookbooks again. I bought a new cookbook and left feeling all sad.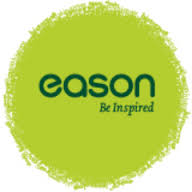 I went to Dundrum Town Centre the other day and was shocked to find that the whole centre only has one bookshop. Well, what they call a bookshop. Easons again. It is a big premises but again seemed to focus on eating, top ten, buy one get one half price type affairs. All in all, they had 6 shelves for fiction. By fiction, I mean crime novels or Top Ten. They had a two small shelves called "Literary" and it stocked mostly 1916, Yeats, Heaney, plays and many dictionaries! They had two copies of Danielle Mac Laughlin's short story collection and many of both Claire Keegan's short story collections. Dundrum had an amazing bookshop called Hughes and Hughes but that sadly passed away at the same time the Abercrombie and Fitch store opened. Connection?
Easons in O' Connell Street was the biggest shock to me really. The whole ground floor was made up of Top tens, magazines and the 1916 books took over half of the floor. At the back is where Easons of O' Connell street house the fiction. I was specifically looking for David Means, a pretty well-known short story and novelist. They did not have and the lady on the customer services did not know either who he was and told me that they stocked "plenty" short story writers like Anne Enright and Belinda Mc Keon. Right.
I am worried about the fact that independent bookshops are not able to make it anymore. When we first moved to Carlow, we had a wonderful second hand and used bookshop called Paul's. He sold up and the building was taken over by DNG.
Luckily, in Dublin City, we have some pretty cool, independent bookshops but why are more and more people buying non-literary books like crime, romance and cookbooks as opposed to beautiful, "make you feel good about words and sentences and life" literature? I but most my books on the book depository because I have nowhere in Carlow or nearby to get the books I want. If there was a great bookshop in Carlow, I'd go and buy. Any takers?
But, seriously, Easons and seriously, Dundrum Town Centre, you might want to check yourself.