So, far this is the longest story in the collection In Exile and I liked it. I think that O' Callaghan really suits the longer, short story as there are plenty opportunities for character development and setting as a theme.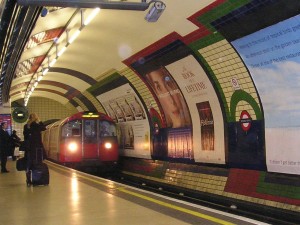 This story is set in a time of The Troubles in Northern Ireland. The story shows great knowledge of this time and focusses in on one character, Joe and his relationship with top IRA leader, Dan. With well crafted use of flashbacks, we see how the relationship and issues of the past between the two men have led to this point. We then get a brilliant scene in a pub where Joe and Dan meet after many years. Joe is left with the dilemma of whether he will take on the job that Dan is offering. Well, actually Dan isn't offering the job. If Joe declines the job of killing loads of people on a tube in London., then Joe will not leave the bar alive. This is the conflict of the character and story, resulting in a satisfying narrative ending but with a sense of anxiety for Joe.
This is my favourite story so far and good to see the leap from the rural setting of the farm or the island to the urban and more gritty one of London and Belfast.