Conor is the main character in Michele Forbes' take on Joyce's short story, Clay. We find him sitting on a luas on the way home. We also find that he is very fat but likeable, some similarities with the original Clay story.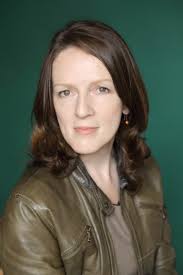 This story has more in common with Belinda McKeon's story, Counterparts. We see the addictive and obsessive nature of social media. Conor is addicted to facebook and twitter. He lives his life through them. A somewhat overused idea of the overweight person being hooked on the net.
It is Halloween and some trick or treating teenagers arrive at Conor's door. They are overtly sexual and Conor cannot handle it correctly. The story ends with an unnerving but great scene, a throwback and homage to the original Clay and the song that Maria sings and repeats by mistake. We see the awkwardness replayed here with Conor and the song choice is wonderfully fitting.
A good and interesting take on the story Clay, Michele Forbes seems to have loosely interpreted the theme and story. I enjoyed it.
Clay by Michele Forbes is published in Dubliners 100 by Tramp Press.