Silver Apples Magazine Q and A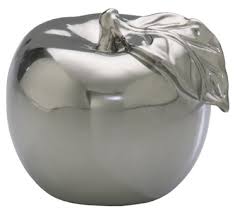 How long have you been interested in writing and the literary world?
 Alex: For has long as I've been reading I've been interested in writing and the literary world. I vividly remember ripping off Enid Blyton stories when I was about 8 years old. I would plagiarize the heck out of them and then collect them all in a notebook I had stolen from my mother that I would refer to as 'my book'. My first 'novel' was written at age 12 and had a print run of 3 copies. I believe it was called War of the Heart and was historical fiction set during World War II. It was predictably terrible.
Gráinne: I have been an avid reader my whole life but was seventeen before I started writing. I had never really been one for keeping diaries or anything like that, but I started to write down random thoughts. It was a therapeutic exercise mostly, but some of these thoughts became scenes of dialogues. My first 'novel' was a shocking attempt at chick lit, which saw a teenager run away with her boyfriend's father. Not sure what issues I was trying to work out at the time. Thankfully my work has become a bit more focused and less pervy.
 The Silver Apples Magazine has quite an open and wide ranging ethos in terms of the pieces it wants writers to submit. You accept any genre or medium and you don't mind if they are not thought provoking or well written. They can be literary but probably just need to be entertaining. Can you tell us what you do not want then as there must be pieces that are "just not your bag, baby"?
Alex: We really do mean it when we say that we are open to reading and publishing submissions from pretty much any genre. If they fit the brief and work well with the other accepted submissions then it really doesn't matter if they are romance, slipstream, or just plain silly. We know what we like when we see it!
Gráinne: I can see how it appear to be a bit random, but there is a method to our madness. We love quirk. We love that piece that you are afraid to submit somewhere else because you think its too nerdy, or it won't be understood. We love to laugh and to debate about what the writer was thinking when they wrote it, drew it or photographed it. And to believe that the thing they were thinking was bizarre, weird and probably a bit sick and twisted.
What would grab your attention in terms of literary writing being submitted to the Silver Apples Magazine?
Alex: There are a LOT of magazines out there dedicated to publishing solely literary works. We are not one of those magazines. For a 'literary' piece to be accepted by us it has to come with a little something extra – a quirkiness, an off-beat quality, something that would horrify your secondary school English teacher.
Gráinne: I don't want to have to work too hard when I am reading something. Sometimes it is great, but sometimes Ulysses is not appropriate. Silver Apples Magazine is not a place to show off your writing skills. We know you have skills. We want you to show off your imagination, your passion, your eccentricity, in a safe space.
I love writing prompts and you do too! Where do you get your ideas from for prompts and why do you like this approach?
 Alex: We like the idea of giving each issue a theme or a prompt because we feel it adds some cohesion to the magazine. Because we accept different art forms from a range of genres, the lack of an overarching theme could make the magazine seem a little disjointed or out of whack. Believe it or not, an incredible amount of thought goes into putting the issue together. We want pieces that will work together and create an entity that's greater than the sum of its parts. We get our ideas by bouncing them off each other and seeing what sticks. We always want something that can be interpreted many different ways, something that can be subverted and analysed and picked apart by our contributors.
Gráinne: The prompts we put on twitter are really just fun ways of showing off our personalities. I think if we adapted the mentality we have with the magazine (if we like it we publish it, end of) without any kind of theme, it would get kind of messy. Sometimes we find ourselves searching for the theme in a piece we really like, before we eventually decide if we can't find it, our readers won't either, and that is not fair to the submitters who really embraced the theme and went with it, so we have to turn it down unfortunately.
What is your favourite literary magazine?
 Alex: Ireland has a lot of really great and well-renowned literary magazines such as the Stinging Fly (which is beautiful and well worth a read). But for something a bit different, I would have to say that Albedo One has been a personal favourite of mine for a few years now. I even wrote my Master's Thesis about them (in part). They are the only lit magazine in Ireland to solely publish works of Science Fiction, Fantasy and Speculative Fiction. They have rejected me many times so you know they have discerning taste! Outside of Ireland, recent finds have included Quantum Fairytales (they give me serious cover envy) and, since I'm currently living in Canada and it is a very well-regarded Toronto institution, Tattle Creek.
Gráinne: I love Quantum Fairytales at the moment too, though my favourite in general is the Cork based magazine The Penny Dreadful. They have a great attitude and the stuff they had published so far is top quality. Their tweets are also hilarious. I have tween envy sometimes from reading them.
What book are you reading at this very moment?
 Alex: Gráinne and I are reading a number of books in preparation for a super secret project and if we told you about it we'd have to kill you (no, seriously). Aside from that, I am currently reading Death Masks, the fifth Dresden Files novel because the last two books I read were Apple Tree Yard by Louise Doughtry (which I did not like) and Frog Music by Emma Donoghue (which I thought was OK but not as good as Room) and I needed some easy-reading, vampire-fighting wizardry in my life. I swear, I pretty much read anything and everything! Oh and I'm also working my way through the backlist of the Hellblazer comics.
Gráinne: I am currently working on my first sci-fi novel and to that end have been reading books, graphic novels and poems that take place in another world. A world that couldn't possibly exist, but you believe it does because the author laid it out beautifully for you. It had resulted in some really bizarre combinations. On my holidays last week I read Fahrenheit 451, three Buffy the Vampire Slayer comics, and Neil Gaiman's new kids' book Fortunately, the Milk. And of course, the super secret project books….
Though, you have just released your first issue, could you already describe the vibe of the Silver Apples magazine in 3 words.
 Alex: Quirky, entertaining, fun
Gráinne: W.T.F?
In your second issue, you have given a prompt of "Box of Tricks" for would be submitters, can you expand on this or give examples of where writers could go with this?
 Alex: You are asking what could lurk inside the Box of Tricks? That is a dangerous question with an answer that differs for each person. Look inside yourself, pull the rabbit out of the hat and see what else emerges, make like Pandora…Dreams, nightmares, comedy, tragedy, truths and lies are all found within.
Gráinne: When I think Box of Tricks, I think magic, mystery, all the plot twists and turns you can image for good measure. Anything could happen and anything goes. But I want to be lured from the beginning, and shocked at the end.
Thanks so much for your time, Grainne and Alex. Wishing you all the very best in writing and reading for the second issue of the Silver Apples Magazine!
Rozz Lewis, June 2014
Bio
Gráinne O'Brien is known for her love of many things, but mostly academics and Harry Potter. Graduated from University of Limerick with a BA in English and History, and an MA in Gender Culture and Society, she has spent the last six years bouncing between conference organising, office managing, fiction writing, academic writing, and blogging. She has been published academically several times. She has just returned from a year working for a start up in Silicon Valley, where she learned how not to run a company, along with a bunch of other tech information she will never use again. Her latest accomplishment is the soon to be published Good Madness: A Collection of Essays on the writer Neil Gaiman, which she co-edited with Alex.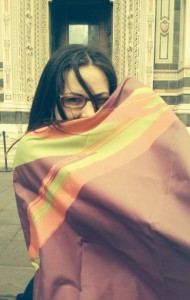 You can contact her at grainne@silverapplesmagazine.com
Alex Dunne is many things – Irish ex-pat, prolific tea drinker and errant writer of SF & Fantasy. She graduated from the University of Limerick with a BA in English and History (where she met Gráinne and bonded over crosswords and shared nerdiness) and went on to obtain an MA in Literature and Publishing from NUI Galway. Alex has previously been on the publishing team of ROPES 2010 (the annual literary magazine of NUI Galway) and some of her writing was featured in What We Didn't Know Existed (the anthology of the Toronto Street Writers) and Congruent Spaces.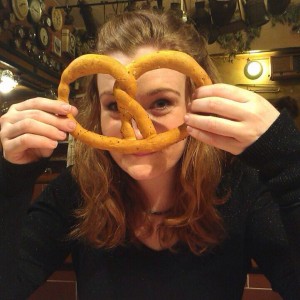 You can contact her at alex@silverapplesmagazine.com