The five shortlisted stories for the BBC National Short Story Award 2013 have been released. All five are women. All 5 are brilliant in their own way.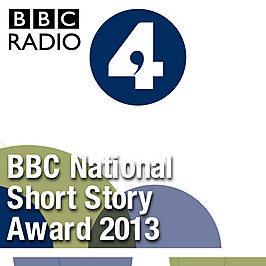 We have Lionel Shriver with "Prepositions", a story that gives a very different take on the events of 9/11. Very cool, natural and quirky viewpoint. I really, really liked this.
Then we have "Barmouth" by Lisa Blower. This was a beautiful story written from the vantage point of a young girl going on holiday with her parents who are constantly fighting. The story opens up over years and the relationship between the mother and daughter is developed until the wonderfully touching ending. Well worth a listen. I think that this story particularly suits the audio mode as the lady who read this could be one of the characters and her voice didn't grate on me!
The next one I have listened to is "Mrs Fox" by the lovely Sarah Hall. An odd and poetic tale of a husband and wife madly in love until she turns into something she shouldn't be. The story just goes on a tad bit too long and I am a realist girl at heart so though I can admire Sarah and her writing and themes, my heart will go to a realistic story with human themes.
The next two I will listen to are by Lucy Wood and Lavinia Greenlaw. They are for my drives to work this morning. I love driving in the dark to work, being mesmerised by the beautifully narrators and a hot coffee in my new Bodum travel mug! It is a real treat, big up to the BBC!
You can download the first one in the next 7 days and the last one in 11 days but either way, do download them. Save them for  a time when you might want to be magic-ed away! You can also download onto your kindle as well.
A bonus at the end of each story is a mini interview with the author about the rationale and themes to their story. I loved Lionel shriver's curt responses, a very dry sense of humour.
Mariella Frostrup is chairing the judging panel for the Award, one of the most prestigious for a single short story. The winning author, announced at a ceremony on 8 October, receives £15,000, the runner-up £3,000 and three further shortlisted authors £500 each.
Download them here at http://www.bbc.co.uk/podcasts/series/nssa