Grace-a short story in Dubliners by James Joyce
this story opens with a strange scene. A man, Mr. Kernan has fallen down  stairs in a pub in Dublin city and is unconscious. After much confusion, Mr. Kernan leaves with a friend of his, Jack Power. Mr Kernan seems unable to talk about or remember what has happened.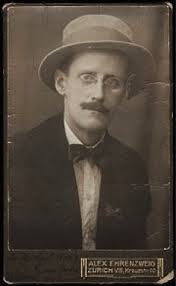 When they get home, Mr. Kernan goes to bed and Mr. Power speaks to the children and Mrs. Kernan. Mrs Kernan is worried about her husband's drinking and Mr Power promises to help.
The story then moves to a Jesuit Church service and we hear the priest, Father Purdon speaking.  Mr. Kernan,  Mr. Power, and some other male friends sit by each other. From the red-lit pulpit, Father Purdon preaches and calls himself a spiritual accountant of sorts.
He tells them to count up their sins and compare the sins to their clear conscience. He tells them if this balances, God's grace will save them if their faults are rectified.
Some nights later, Mr Kernan's friends visit him to help him to turn over a new leaf and join a Catholic retreat or cleansing service. Mr. Kernan is a former protestant who became a Catholic due to his wife's pressure but never really accepted the church. His friends reveal their plans for the retreat and start to talk about religion.
Mr. Kernan does agree that he will join the retreat but refuses to light any candles saying that he does not believe in magic.
This story is structured under a framework of  fall, conversion, and redemption in terms of religion.
The story divides up into three pieces and each piece show the process of redemption.
Mr. Kernan is literally the "fallen man."
The second part of the story looks at Mr. Kernan's conversion,and his friend's reliance on big terms and names to make themselves look serious and pious. Is Mr. Kernan's conversion a sham.
The last part of the story is meant to deal with Mr. Kernan's "cleansing" yet it doesn't happen. He goes to church and listens to the priest, but the story does not follow his rise from the fall.
The church is critiqued. It is not a place of healing at all as it should be. Interesting that Father Purdon shares his name with the name of the street that is home to the red-light district, or prostitution area, of Dublin, and his pulpit ha  a red light. All images pointing to sin not redemption.
Joyce is asking if grace can save a man from sin. Mr Kernan has no sin. The priest has no grace either and acts like an accountant. These men are all searching for grace yet never find it. A cycle that goes on and on throughout Dubliners.
Grace is published in Dubliners by James Joyce.