An Encounter-a short story written by Mary Morrissy from the Dubliners 100
The brilliant thing about Joyce's Dubliners short story collection is the symbiosis that occurs between each story and the whole collection. Dubliners 100 is a new short story collection, each story written by a new author. This makes it harder to ensure there is a natural progression and development between each story and the collection.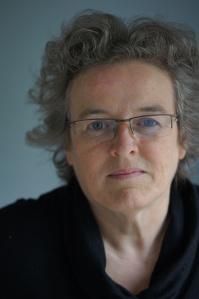 This becomes apparent in Mary Morrissy's take on An Encounter,
The first story in the collection, written by Patrick Mc Cabe is Three Sisters. This story sets the tone for the collection and the second story builds and adds to its meaning and reading. The style is also quite similar, both narrated in the first person and with almost the same type of writing style, we can easily explore and access its shared themes.
Mary Morrissy and Patrick Mc Cabe are complete opposites, in terms of the style they have used in these stories. The way they have interpreted the themes of Joyce's story is entirely different. Mc Cabe lifts  the story up and turns it on its head, it is a subtle and whacky take. Whereas, Morrissy plays with the theme, almost replicating the story of An Encounter but adds wonderfully reflective flashbacks from the young narrator's past. 

Morrissy's An Encounter is narrated by a young girl, with a friend who we hate and she hates too. They head off on an adventure. They bump into a hugely apparent weird old man. The narrator is left in a state of numbness or paralysis as Joyce's Leo character. She is saved by her friend and also has a realisation about her youth through a future scene with her father.
There is nothing wrong with replicating the events of An encounter. To be honest, I think that this story has became so iconic and the evil pedophile image is so stereotyped now that it is difficult for the reader not to be led to the conclusion that this is a bad man. Morrissey does add a twist at the end that attempts to move from this and this is a brave thing. I think that this story would have been the most difficult to write and do something different with. However, Joyce's subtle way of not showing what the bad man in his story is doing and leaving much to the reader's imagination is superior to this version. The image of the pedophile is over played. We are told and told and told that there is danger in this man whereas in the Joyce original, we remain uncomfortable and unsure, almost sheltered.
I enjoyed the story and admire its take on the themes, its clever use of flashback and description of the landscapes. Joyce wins this round, as always in my own humble opinion. It's hard to please a Rozzie.
An Encounter by Mary Morrissy is a short story in the new collection, Dubliners 100, published by Tramp Press and launched on 5th June 2014.
You can read Mary's review of the writing process and the story, An Encounter here. http://marymorrissy.wordpress.com/