West Cork Literary Festival 2013-Part One
It is over. It is sad.  I am at home but at least the sun is shining. How awful if I had returned home to rain.
The week was wonderfully amazing. Jam packed with free and paid events. A buzz of holiday saturated Bantry. Meeting with friends and debating and reading and writing.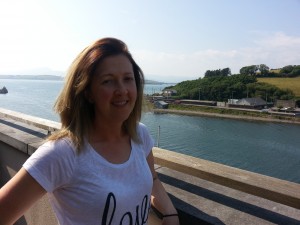 In the last post, I told you about how we landed on the Sunday night, the launch and opening of the Festival in Bantry Library. We got all snazzed up in our best clothes and Simon went over dressed as is his lovely style. Ruth Paddell opened the festival and the J.G. Farrell award for fiction was awarded. There was excitement and wine, we had an early night as we were starting writing school the next day in the community college.
John Mac Kenna Writing Class
I decided to take a writing class this year. As you know, I am quite preoccupied by short stories and was delighted to see that John Mac Kenna was going to be my teacher. John was teaching the class "Where do short stories come from?"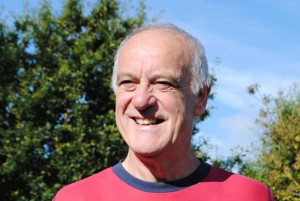 By the end of the week, my fellow students and I were fully convinced that character driven stories are the way to go for the reader and the writer. We wrote, told stories, tried out new things, had our work critiqued and even did some homework in the evenings. John was a most excellent and modest teacher. He was hard on our work but gave positive feedback if it needed. I really liked his style as I don't like the softly softly approach at all. I like the balanced approach he took and it worked. I have the makings of a story and he has asked us to send it on to him by a deadline.
Fish Publishing Launch of Anthology 2013
One of the highlights of Bantry is always this event. I was especially excited as a friend of mine, David had one of his stories included in the anthology. He read superbly and he wrote a hilarious story based on crazy housewives. Worth checking out. Humour is hard to do, for me so well done to David. There was a good mix of stories, memoirs and poetry but the Flash 2013 winner stole the show for me. I was very teary after Ken Elke's Sisyphus and the black holes flash piece. Powerful and emotive. Just what flash should be. No need for a joke or trick ending. No need for much action, Ken's piece verged on prose poetry and I think we can predict some more cool stuff from this guy. You can see a sample of his work here and here or buy the anthology at fishpublishing.ie
We spent the evening with some friends in the Fish Kitchen Restaurant, which is the finest in Bantry and beyond. Really, really good fish, which is lucky and a superb lemon thing with biscuit of some sort for dessert. Drinks were had in the beer garden of Ma Murphy's Pub, the place to be. It was packed with writers, readers and locals.
Though I had no Kevin Barry to bond with this festival, I had some great chats with Dave Lordan over the week. You may know him from many things poetic and creative like but the most recent is his book of ranty fiction, First Book of Frags. It is a work of craziness, fun and satirical rants. His writing is so hyped up that you might feel a bit nervous about speaking to him. But, he actually is a lovely, no ego type and quirky in a mannerly gentleman kind of way. I hope he loves all those adjectives!
I look forward to speaking more to him at other events. His new anthology with RTE Radio 1 and New Planet Cabaret comes out in September. I hope he gets a break as he never seems to stop working! He spent the week teaching teenagers about stories and creativity. I missed their performance as we had to leave on Friday afternoon but I am sure he will be blogging about it at his blog davelordanwriter.
Just a taste for you, next week, I will be blogging about the festival and the many free events, novel in a year, Bantry Museum, the Letter Writing Cafe at Organbico, the lovely Deborah Levy, Open Mic and doing shots with Ann Enright.
P.S. Spot the untruth there above.