It is a beautiful day. A new soft, navy blue notebook was purchased. A coffee was had. My husband bought me a copy of Wells Tower's short story collection, published in 2009! But, it reads fresh and good.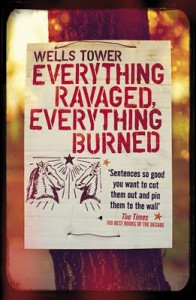 I have savaged the first few pages. Characters are Colin Barrett and Kevin Barry but language is American and silly. In fact, the characters and situations are all silly but true. It's just the way things should be in a good, short story.
Thanks to Colin Barrett, who I asked for new recommendations ages ago and finally got around to getting one of them! I hope he doesn't mind me saying but maybe, he should set up a blog called "short story collections for people who like short story collections"
Could be a BIG earner!