WE are heading off to Bantry tomorrow for some of the West Cork Literary Festival 2016. WE are renting a little apartment in Bantry and going to catch the beach, some readings and eat some fish dinners!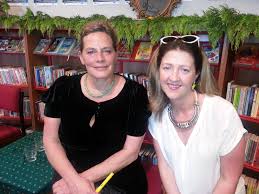 I am hoping to catch Danielle McLaughlin and her talk with her writing group members on writing groups. Simon is hoping to catch Theo Dorgan and Simon is also reading at the Bantry Bookshop at 11 am on Wednesday, 20th July.
I use the word "hope" as the lovely Emrys boy will be with us and ready to hit the beach and any available playgrounds! Say hi for a cuddle or high five!