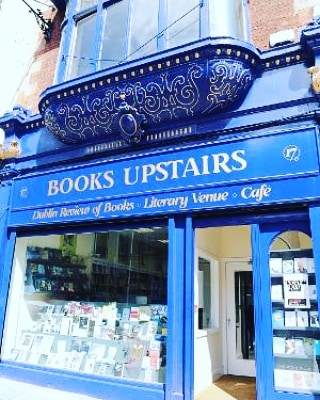 Irish Book Week kicks off today until 3rd November.
Books upstairs in Dublin City is my favourite bookshop. It now has a beautiful coffee shop upstairs with cool views. They regularly host poetry and fiction readings and champion the emerging to the more commercially successful writers.
Bookshops, to me, should be staffed by people who read books(a no brainer, you might think but I've been in ones where book staff had not heard of Carver) and who are not up their arses.
Sorry to be vulgar but reading and selling books shouldn't make anyone feel superior. The owners and staff of Books Upstairs are book lovers and friendly without pushing books on you.
They recently pushed their bookshop through to the other shop next door. The children's section is full of quirks.
They sell a big range of lit mags, bookmarks, book loot etc as well as books!
Next time you're in need of a book, don't say you didn't know!
.
.
.
.
#irishBookWeek #booksUpstairs #bookshop #reading #writing #rozzie