The Granta New Irish Writing was reviewed by Eileen Battersby a few weeks back and she seemed unimpressed with many of the stories and writing in the new issue of Granta New Irish Writing. I can see her point about the title being "New Irish Writing" but perhaps the editors meant new Irish writing by established and well-loved Irish authors!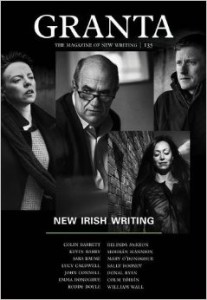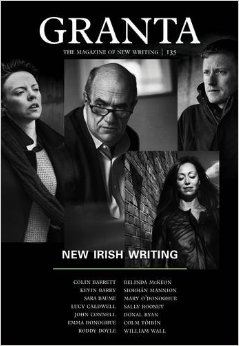 In this issue, we have the lovely Kevin Barry( and an black and white photo of him.) writing about his time in and love of Cork city. Fascinating, as always I am hooked into his every written word!  Also there are pieces from Colm Tóibín, Emma Donaghue, Sara Baume, Colin Barrett, Roddy Doyle, Siobhán Mannion, Belinda McKeon, Sally Rooney, Donal Ryan, and William Wall and more.
In fact, Eileen raved about William Wall so much that I broke my "No buying books" New Year's resolution and ordered his new short story collection from Doire Press!
I am enjoying reading the free stories and writing on the Granta website and finished a nice short story by Nuala Ní Chonchúir called "Mayo, oh, Mayo" and have to admit the title drew me in being from Mayo myself. Enjoyed the scenes of Knock basilica and delighted with the ending!
You can find the freebies here.