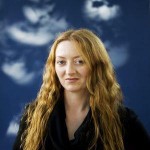 This workshop will run in The Millrace Hotel, Bunclody
On July 14 & 15, 2012.
It will incorporate lectures and discussions, audio clips and movie scenes, group and individual writing exercises. Participants will read sample texts which illustrate specific characteristics of well and poorly written fiction. Short examples, handouts and reading recommendations will be provided.
Participants will be asked to write an opening page before they come to the workshop. This page will not be reviewed: its purpose is to give you an understanding of some of the difficulties in getting started and to provide a piece of 'raw material' to which you can apply (both during and after the workshop) some of what you have learned.
The workshop will begin at 10h00 and conclude at approximately 16h00 on both days. A booking can be made by sending an e-mail (with Essentials of Fiction Workshop in the subject field) and your telephone number to ckworkshops@yahoo.co.uk The €250.00 workshop fee covers tuition & tea/coffee only.
Your tutors:
Claire Keegan grew up in Wicklow and studied English and Politics at Loyola University, New Orleans. Her debut collection of stories, Antarctica, was a Los Angeles Times Book of the Year and won The Rooney Prize for Irish Literature. The second collection, Walk the Blue Fields, was published to huge critical acclaim and was chosen by Richard Ford as his book of the year in 2007. Foster won the Davy Byrnes Award, was published in The New Yorker and shortlisted for the Kerry Fiction Prize for Irish Fiction, 2011. Claire has also earned an outstanding reputation as a teacher of creative writing. She lives in rural Ireland.
Viv McDade was born in Ireland, grew up in Zimbabwe and lived in South Africa and The Netherlands before returning to Ireland. An English and Psychology Honours graduate, she was Head of English Department at Hillside Teacher Training College in Zimbabwe, before moving into management and consultant roles in South African and European organisations. After her return to Ireland she completed an M.Phil in Creative Writing at Trinity College. Her stories have been read on radio and published in literary journals and anthologies, including the 2011 Faber Book of New Irish Short Stories, edited by Joseph O'Connor. In April 2012 she received the Hennessey Emerging Fiction award for 2011. She lives in Dublin and is working on a collection of short stories.