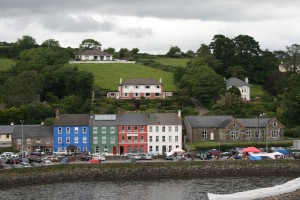 The West Cork Literary Festival 2013 programme is out!
My must do and sees(for now) are:
Sunday evening/night
The opening of the Festival with Ruth Padel and her new poem for the festival and the J. G. Farrell Award.
Open mike with Paul O' Donoghue-I love these and I think Paul is the perfect chilled out and mannerly, listening Chairperson for these events. They are on every evening and great fun after a few 7-ups in the Maritime Bar.
Dave Lordan and Karl Parkinson with the funky sounding Dropping the Act present the Freedom Poetry Show. Only thing is it is at 11:30 and a girl has got to get her sleeps but so like the sound of this!
Monday
4-The Letter Café will provide complementary stationery, pens and postage, and will be open all week. Last year the WCLF posted over one hundred letters. Phillip Hensher opens this. This is a really sweet event. Last year, I wrote letters to my Aunt in Canada and she was happy! This opens in the yummy Letter Cafe in Organico's. Food and ambience is spot on here. Just go!
Tuesday
Ann Enright-an evening with. The only event I might pay into. Bantry can work out expensive when you factor in week long workshop, lunch, dinner and soda water and limes. She would be worth it!
Wednesday
Deborah Levy-free event and reading- The title story of her most recent work of fiction, Black Vodka: ten stories, was shortlisted for the 2012 BBC International Short Story Award. Oh, yes, get me there and I will buy a book or two!
Fish anthology 2013 launch-say no more but one thing,its on in the Maritime Hotel this year not the lovely church..
Thursday
Jamie O Connell reads but at 11:15 in the morning. Should he not be sleeping? Anyway, I am at a workshop so cannot make it but I am going to write to him with a petition demanding(asking) if he will switch to 4, please?
Louise Doubty speaks about writing a novel in a year. Could be fun.
Friday
Writer idol-this is where you send a piece of your work anonymously to Bantry folk before a date in May. one-page samples of work, submitted anonymously in advance, will be read by actor and author, Kate Thompson, and when members of the panel have heard enough, they will raise one hand. Two hands up – the reading will stop and the panel will discuss the piece. Last year, bestselling author Anita Shreve, who brought Writer Idol to Ireland, commented that the quality of submissions was so high in Bantry that the panel were slow to raise their hands. This was not her experience on other WI panels. As a result, we were unable to read all of the entries, but the panel offered excellent tips pertinent to anyone hoping to be published. Wanted to go last year but didn't. Scary stuff.
And then home….Some of the highlights, there are loads more on http://www.westcorkmusic.ie/literaryfestival/programme Be sure to check it out and get your tickets quickly as they will go…