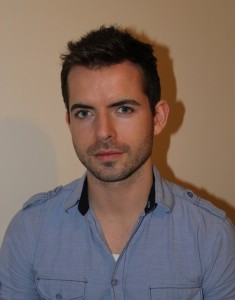 I haven't written about Jamie O' Connell for a bit now. But, thankfully, Mel Ulm has given us a proper fix of the Jamie in a hugely detailed interview with the author on Mel's Reading Lives blog.
Mel Ulm knows his stuff. He knows Irish and he knows the short story. I imagine that he spends every second reading new and old Irish literature. I really enjoy his blog and am really enjoying the Q and A for Irish writers he has running for the last while.
Jamie O' Connell was interviewed last week and it is really is a fab read. Jamie is honest and generous in his answers to very fascinating questions and the whole thing turns very academic but not overly off-putting!
So, Mel Ulm is everywhere but Jamie seems to be back on the scene a bit more recently. Jamie is launching our group anthology in June in Carlow. He is also working on new stuff all of the time and I just cannot wait to read any of his new stuff as his last short story collection was out just a year ago so we need some new work from this man.
Also, I hear talk that he was on Sunday Miscellany last Sunday and is going to be featured regularly on RTE Radio 1 on the Sunday Miscellany program. The latest one from yesterday doesn't seem to be available just yet but I will post when it is. 9 in the morning was just too early for a Sunday wake up call.
Have a read of the interview here, lots of great nuggets on the writer's life and ethos.
http://rereadinglives.blogspot.ie/2013/04/jamie-oconnell-question-and-answer.html