It's been amazing how busy my year has been. From hanging and learning at writing festivals and workshops to attending launches and lots and lots of reading and reviews in between.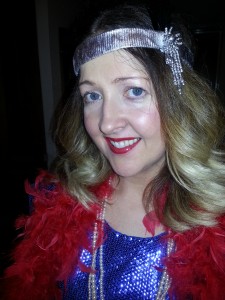 I'm going to start right back at the start of 2013. Yes, you've guess it. I'm starting my rozz.ie review of 2013 in…
January
My Christmas present from my husband was a holiday to the city of Bath from. I was looking forward to lots of reading! We stayed in a gorgeous country house hotel up in the hills above the city. During the day, we saw the Jane Austen Museum, the Roman Baths and spent too much money in Mrs B's Reading Emporium-the most fabulous of fabulous bookshops. I got a great recommendation there for a three-part novella/short story collection by Italian author, Pietro Grossi. I devoured it and reviewed "Fists" on the blog. Back at home, The National Emerging Writers' Programme released a set of DVDs in conjunction with writing.ie.
February
A Rozzie became ill and Simon attended the Dalkey Book Festival by himself. He treated me to the anthology of very cool and diverse anthology "Best European Fiction 2012" and I promptly gave it a thumbs up and a glowing review on the blog. You have to be nice.
March
There was an obsession on my blog with the Sunday Times EFG Short Story Prize 2013. I downloaded the 5 short stories and loved, loved, loved Mark Hadden's "The Gun". I predicted it would win but Junot Diaz's "Miss Lora" scooped the prize. I liked it but didn't love it. Not to worry, Mark, there's always next year.
April
My favourite Lit Crush, Kevin Barry won the IMPAC Prize of €100,000. April was also a month for winning with the Hennessey Literary award for Best Emerging Fiction went to a short story, "Shelley" by John O' Donnell. That story certainty stayed with me.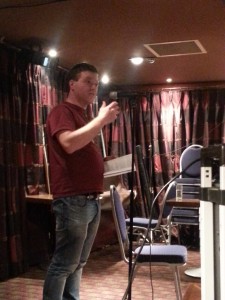 I also got out and about and attended Dave Lordan's launch of his new book entitled "First Book of Frags" I really enjoyed the frags, a unique mix of full-sugar calorie, Dave-style and proud. His launch was open and fun, ending in an Open Mic where I read a short piece.
May
We saw the beginnings of the festivals that cover Ireland for the summer months with the Dublin Writers' Festival and I applied for a masterclass with Colum Mc Cann. He handled the packed class of students well and was a chilled out performer.
2013 really was Kevin Barry's year(Every year is?) and in May, he edited the "Town and Country" short story anthology. I was torn with trying to get to my nephew's communion in Mayo and going to the launch in Dublin. In the end, after a public vote, I got to both. In heels.
June
It was a month of reviews for rozz.ie and I reviewed "The story of before" by Susan Stairs, "Bloodlines" by Joyce Russell and "Telemetale", anthology put together by the Irish Writers' Centre to commemorate Bloomsday.
June was also jam-packed with events. The Carlow Writers' Cooperative published and launched their own anthology, "What Champagne Was Like" and I had two shorts featured within. The very lovely Jamie O' Connell launched it for us. We raised over €1,100 and were pretty proud.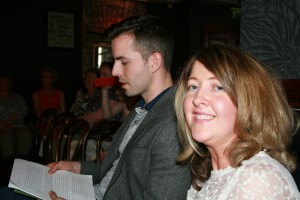 I also checked out the brilliant Festival of Writing and Ideas in Borris House. We had Ben Okri, PJ Harvey, Anne Enright and Donal Ryan to name a few. Hugo Jellett, the organiser has created the top literary festival with a unique setting. A must for any reader or writer. Honestly. It finished off a pretty brilliant Carlow Arts Festival. We are lucky. You should be jealous of Carlow.
July
This month is always the month of the West Cork Literary Festival and we headed off to Bantry again. I sat a week-long workshops with John McKenna and it involved lots of movement and chat and homework! The week flew. My highlight of the festival events was Deborah Levy, reading from her cute book "Things we don't want to know" and "Black Vodka", both of which I loved and reviewed on rozz.ie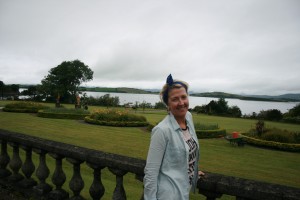 August
A historian friend( you know who you are) dragged us to the surprisingly cool History Festival in Ireland in Duckett's Grove, Carlow. We saw "The Great Hunger", Patrick Kavanagh's one-man play. It was excellent and we followed it up with an event  with Nicky Byrne. He of former Westlife. Turtle Banbury, the host interviewed him well and Nicky told us everything he had found out about his family history in the archives.
I also volunteered for the Kilkenny Arts Festival and sat in on Ron Rash, Kevin Barry(whoop!), Paula Meehan and a evocative and moving performance of the river voice in Finnegan's Wake in "Riverrun"
I also somehow got the chance to review David Constantine's new short story collection, "Tea at the Midlands". Loved.
September
This month was the result of a summer holiday of reading with lots of reviews. I reviewed "Siege 13", "Testament of Mary" and "The Herbalist". Carlow Libraries gave us the annual Penfest Literary Festival and I caught up with Nuala Ni Chonchuir and she shared her wisdom on the short story. Kevin Barry  arrived in Carlow and he read and chatted about his writing life. He revealed he was heading out of Ireland for a while but he will return. Phew!
October
It was all about the literary magazine. Bohemyth announced its new editor, Michael Naughten-Shanks. Wordlegs magazine announced they wouldn't be around forever and Dave Lordan et announced a new magazine, Colony. Coming soon!
I reviewed the very cool "Psychotic Episodes" by Alan Mc Gonagle and Simon reviewed the novel "Mount Merrion" purely because he loves Justin Quinn.
November
rozz.ie was longlisted for "Best Arts and Culture" blog and I attended the awards ceremony in style, dressed up as a flapper girl.
New Planet Cabaret anthology was launched by editor, Dave Lordan. Him again! We attended the launch which was recorded live on RTE radio 1 Arena show.
December
It was festive with an entertaining night in Cafe Formenti, Carlow Town. John Mc Kenna and Angela Keogh hosted the event and we were treated to mince pies, turkey and cranberry balls and sweet potato and cinnamon fritters alongside readings and music. It inspired me to host my own Open Mic. Readers were asked to read, rant, sing for 5 minutes on the theme of Yuletide. Loosely. Madeline from the Tearooms gave us her new popup tea rooms as a venue and it was wonderfully festive and sweet!
The last month of 2013 was finished off with a review of Ron Rash's "Nothing Gold Can Stay" and much anticipated "Young Skins" by modest man, Colin Barrett. Hyped up but fully deserved. I was sad when I finished it. Colin had one of his stories nominated for the Bord Gáis Short Story of the Year award but he lost out.
The last few days of my 2013 are being spent reading Carve Magazine and looking forward to writing some new reviews to come in the shape of "The thing about December" by Donal Ryan and "Baracuda" by Christos Tsiolkas.


Life is good and rozz.ie is a busy, little blog! I've hoped you enjoyed the year with me and it's given you some inspiration to get reading, it really is the new black. Happy New Year!